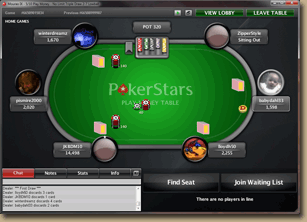 2-7 Triple Draw is a five card draw game in which the low poker hand always wins the pot. As with Five Card Draw, a player can draw no cards or all five of the cards in their hand. In 2-7 Triple Draw players will have three separate opportunities to draw new cards.
Unlike in Hi/Lo games where flushes and straights don't count, in 2-7 Draw they do count and aces are always high. Making the best hand 7-5-4-3-2, not 5-4-3-2-A as in Hi/Lo games.
The game is played with a small and big blind. Every player receives five cards, face down. The first player to the left of the big blind acts first, and can fold, call, or raise. Action continues clockwise around the table.
After the round of betting each player has the option to draw up to five new cards, they can keep all of their cards if they choose to. The action for the rest of the hand following the first round of betting and the first draw is:
2nd Betting round
2nd Draw
3rd Betting Round
3rd Draw
4th Betting Round
Showdown

At the showdown the player with the best 2-7 five card hand wins the pot. If more than one person has the same winning hand then the pot is split equally among them. In 2-7, flushes and straights count, and aces are always high.